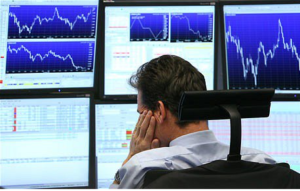 "Trading is a Journey. 
An Odyssey into Pain, Suffering & Triumph.
Eventually arriving at Self-Mastery"
      Mandi Rafsendjani


All Challenges Can Be Overcome!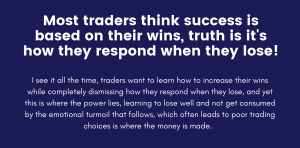 My Job as a Trading Performance Mindset Coach

is NOT to tell a trader what to do. You already know that. It's Doing What You Know That Is The Hard Part!
My job is to help traders overcome their internal conflicts and self-sabotaging behaviors, so that they can press that little mouse button the exact moment their strategy tells them to.. every single time" 
Master Your Emotions and Take Back Control of Your Trading Discipline!
Countless traders – whether they realize it or not, are guilty of self-sabotaging, and not many traders know how to overcome this on their own.
With so much trading education freely available on the internet, it's evident to me, that it is not more knowledge traders need, but support in taking the right action towards trading excellence so they can trade with confidence.
The 3 Key Areas that lead to faster Progress:

Emotional Mastery (Emotional Resilience & Intelligence)

Discipline Mastery

Money Mindset

Decision Making Skill (Mental Mastery)

Behavioral Finance
The Result: Develop The Mindset of a Top Trader
Where to start?
If you are new to my work the best place to learn more about Trading Psychology, is my You Tube Channel, where I uploaded lots of free webinars, little snippets of insight from my coaching work with traders, interviews with FuturesRadio Show with Anthony Crudele, Better Systems Trader with Andrew Swannscott, Desire to Trade Podcast with Etienne Crete, and many more, where I explain concepts of how to overcome trading challenges.
You can also find me on Channel Seven's Ausbiz TV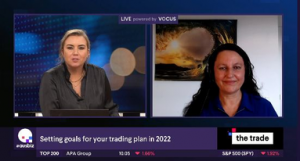 Where I am a regular guest on 'The Trade'.
Here is the link to find previous appearance:
A

USBIZ TV MANDI
My next appearance is 23rd May  2022.

If you are already familiar with my work and you are
looking to take the next step, check out the Fierce10 Trading Mindset Transformation Challenge. It is a 10 module online course, probably the most in depth Personal Development Course for Traders out there.
www.highperformancetrading.com.au/fierce10/
But if you are ready to commit to your trading career fully, you can contact us here to inquire about how we can best work together.
---
Please ensure your email address is entered accurately