Click HERE to download the Slides TradeOutLoud – conference 31032019
YTE Article – Mar18_Trading Sardines

My latest article about behavioural finance in the Your Trading Edge Magazine, click HERE
 How To Take Your Trading Account from A$145 to A$1450 in 29 days:
16.08.2014 One of my clients had the belief that he could not be successful in trading because he doesn't have much money. He has no rich family background or good education and that's why he always felt limited. To show him that the markets are not judgmental at all, that they don't discriminate where you come from, how well educated you are and if you are good looking or not, I have started on July 10, 2014 with a trading account of A$145 (That's what I needed because of the margin requirement of the DAX) and by August 14, I had crossed the A$1400 mark. To see the results please click here for the PDF file:
I realised too late that the TD365 platform only shows the last 30 days I have authorised Davin Clarke, Headhoncho of TradeDirect365 to access my trading account and confirm that all the trades are real. You can contact him on davinclarke@tradedirect365.com.au
---

Jeremy Chunn from the Australian Financial Review interviewed me for his Trading Psychology column in the AFR Smart Investor Magazine. We discussed  why traders first need to learn to lose in order to win.  You can read the article here:
 http://www.afrsmartinvestor.com.au/p/market-intelligence/why_you_need_to_learn_how_to_lose_wajn4RfE5zU6AM84hRTOeI
Get Into The Trading Zone Meditation by Steve Ward from www.highperformanceglobal.com
[display_podcast]
---
The famous Paul Tudor Jones PBS doco..password is 'view'
[vsw id="13411334″ source="vimeo" width="425″ height="344″ autoplay="no"]
Hello Traders,
I have recorded a little video with three strategies that I like to use to trade FX News Events with relative safety (well if you are disciplined of course). Please remember this is not trading advice, simply sharing some of my own proprietary trading strategies…
Mandi
https://pepperstone.com?a_aid=hpt
---
This is a Trading Psychology Webinar I held for TradeDirect 365 www.tradedirect365.com.au in December 2013. Unfortunately the sound quality is a bit faint. We had the technology gremlins playing tricks on us.. Hope it is still useful for you.
[vsw id="MumhP1TBC6A" source="youtube" width="425″ height="344″ autoplay="no"]
---
[vsw id="BD6o3BjBEu4″ source="youtube" width="425″ height="344″ autoplay="no"]
Example of an equity curve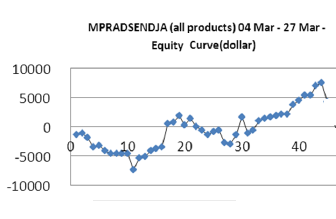 [vsw id="kE0OM-Rfpl8″ source="youtube" width="425″ height="344″ autoplay="no"]
Oh Boy, and this is how not to do it, but I guess we have all experienced this at one time (or more??) in our trading careers.
[vsw id="dj6aovMOKMs" source="youtube" width="425″ height="344″ autoplay="no"]